CMD Message
Core Values
Our Vision
Why us?
The Team
Licences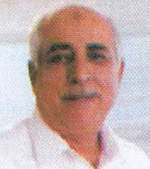 I would go back in time to when it all started. It was around mid-seventies, when the Middle-east rose to become a financial super power. With the heavy influx of money, industries started to flock and so rose the need to fill-up the posts for skilled manpower.
Al-Samit Recruitment Services addressed this void with skilled manpower. In a short span of time, AIRS tied up with Top MNCs to fill their positions with great efficiency, placing countless talented and deserving applicants.
'We believe in delivering the Best of the Best for the Best'.
Core Values
Accountable
The company personnel takes up accountability of providing opportunities to applicants whose candidature have been approved.
Lucrative
Best paying jobs are made available to our applicants.
Stability
We make sure that the candidates are given ample opportunities to prove their mettle.
Maximising Potential
We make sure that our candidates use their full potential to tap the best opportunities available in the market.
Integrated
All the processes are integrated to bring about cohesion in the working of all branches to ensure that no opportunities are left untapped.
Team-work
Each member of this organisation is member of a fully functional and efficient team to bring about the best of results possible.
Vision:
To become the first and foremost choice of applicants and Companies in providing opportunities.
Mission
Our organisation draws inspiration from the 4 pillars of strength. We strive to provide companies with the best candidates and vice-versa.
We aim at maintaining top standards in placing individuals with the top jobs and ensuring best client relations.
Why choose us?
AIRS is synonymous with providing top opportunities for the market leaders. Working relentlessly, we provide service excellence to our candidates and clients alike.
Comprising of a team of dedicated individuals who take up recent technological developments, we strive to stay ahead of other competitors with unmatched offerings.
Once hired either by a company or an individual in search of a candidature, we ensure that we do not rest until the job is accomplished.
Our strength lies in transparency and strong ethical values.
With offices across the globe, we represent a synergy of vision and execution. Our associates in various countries like India, Nepal, Philippines & Dubai are driven and a competent team of Discipline Engineers, Consultants, Departmental heads and Recruitment Co-ordinators along with support personnel. We have maintained a comprehensive database of active candidates and clients that help us address requisition within a week.
The Team
Our team comprises of highly qualified and professional individuals that are well versed with the placement scenario and have strong contacts in the industry.
The team consists of experienced managers, as well as a highly-skilled staff that has a strong HR educational background. Our consultative approach to HR Management & Talent Acquisition, along with our extensive professional network, has helped us successfully execute a diverse range of HR projects for our clients. We believe in the importance of interactive verbal, written and electronic communication, and strive to be proactive in all of our business relationships. We always push for transparency, objectivity and positive working relationships between our team members, partners and clients. At AIRS, we believe in combining the right tools, such as our Talent Searching and Tracking System, with the right people so that we best serve the interests of our clients and their business goals.
We specialize in serving the GCC countries geographically.
---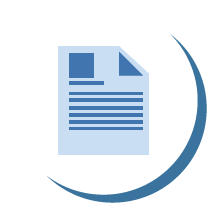 Submit Resume
Get notified about top career openings as and when it arises.
Click here
to submit your resume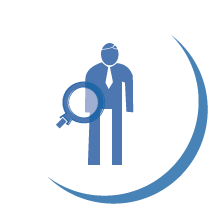 Current Openings
Let the experts find the career opportunities, best matching your skill set and qualifications.
Click here
to submit your resume